Coins– whether it be a penny, a nickel, a dime, and a quarter, is so precious to out 5-years old! It started when I bought her the Digital Counting Bank last Black Friday because it made her so eager to save every coin she can have in one place.
For over 6 months now, the digital counting bank's screen read as this last week when I took this photo: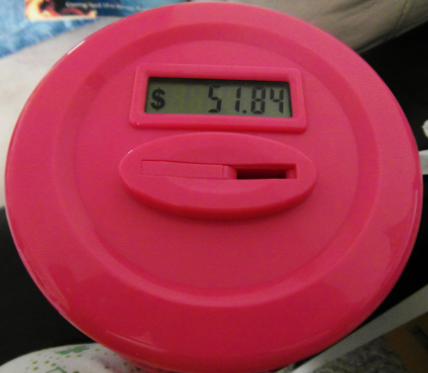 Yes! The daughter has $51.84 worth of coins in this bank– hooray! Actually, right now, It has $7 more so it has increased from the last time I took a picture of it! Awesome, right? The daughter is actually so ecstatic! When I say green living I mean not wasting the resources we have, and it means pink savings for her! Since we had Imperial Roofing install energy efficient insulation in out attic, we've let her keep all the energy savings. She said she wants to save as much money as she can so she can have some to give to her cousins on her next trip to Philippines. That's what her goal is with all these savings that she is into. Lucky cousins, eh?
She actually claims she's richer than Mamang and Daddy! That's because every time she opens our wallets, she can seldom find some money on it! Lol.  So she's right; she's richer than us. To date, she has that much from the coins she has gathered, and I believe over a hundred worth of dollars with the $1, $5, $10, and $20 bills that's also inside the bank!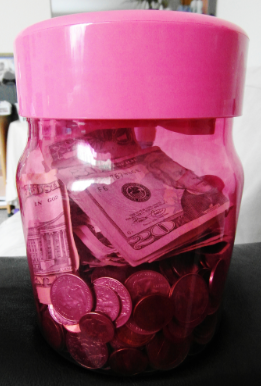 The bills are all hers– some are leftovers from the presents she got during her 5th birthday, some she got last Christmas, the rest– from the allowances the Daddy gives her for being such an awesome daughter and a huge helper to Mamang! I try not to take anything from this bank even though she sometimes offers me to take some if I say I don't have money and I need some. So far, it works. I have never taken any amount yet! Lol.
I like realizing how my girl turned into a disciplined money investor. Green living for her is pink saving! 🙂
123rd/130th of the 366 BPC


8 Responses to "Green Living; Pink Savings!"